Announcing The 2015 Saxxy Awards Nominees!
November 17, 2015 - SFM Team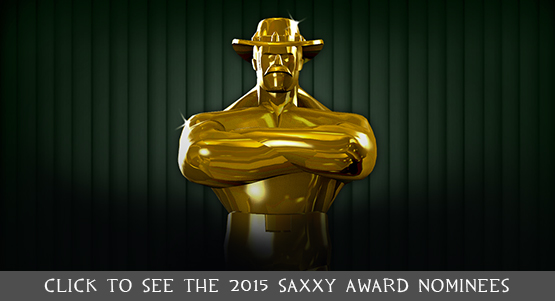 It's been an action-packed Saxxy Awards this year, full of twists and turns, laughs and surprises! We have shorts from well-known members of the community from whom we've seen great things in the past, and from newcomers who are submitting their very first Saxxy entry. All of the entrants are winners in our book, but there's only so much space on Saxxy Awards web page, so we need to narrow down the entries to the best of the best.
So go watch the nominees for the 2015 Saxxy Awards, and see the best that the community has to offer! We'll announce the winners tomorrow, so while you discuss and debate who you think they'll be, you can also check out the rest of the entrants here.
As usual, there are some specific entries that weren't nominated, but we felt were worthy of special mention, and here they are:
Audience Choice Award
Mechanical Mishap
Best 2D/3D Mashup
A Spark Of Life
Best Commercial For Another Game
No Time To Waste

The SFM Blog
Here we'll be sharing news, tips and tricks about all things relating to our storytelling tool, the Source Filmmaker. Because it's the tool we use here at Valve to create our own movies, we will be adding features as we need them and then sharing them with everyone through Steam. You can join our official Steam Group to stay up-to-date with all the latest SFM news.
Showcase
Watch videos made by Valve
Community
Interact with fellow filmmakers
Tutorials
Learn how to use the tool
FAQ
Get answers to common questions
Wiki
Expand your technical knowledge
Contact the SFM Team at: sfmteam@valvesoftware.com

Submit bugs at: sfmbugs@valvesoftware.com

Work at Valve:
valvesoftware.com/jobs